In the mood for something delicious?
Browse different food options, pick what you're in the mood for, and place your order directly from the app. Once you're ready to grab your snack or meal, head to the kiosk and scan the code provided by the app.
The Just Baked kiosk will start cooking your order in seconds. Once it's done, grab your food from the order door and enjoy!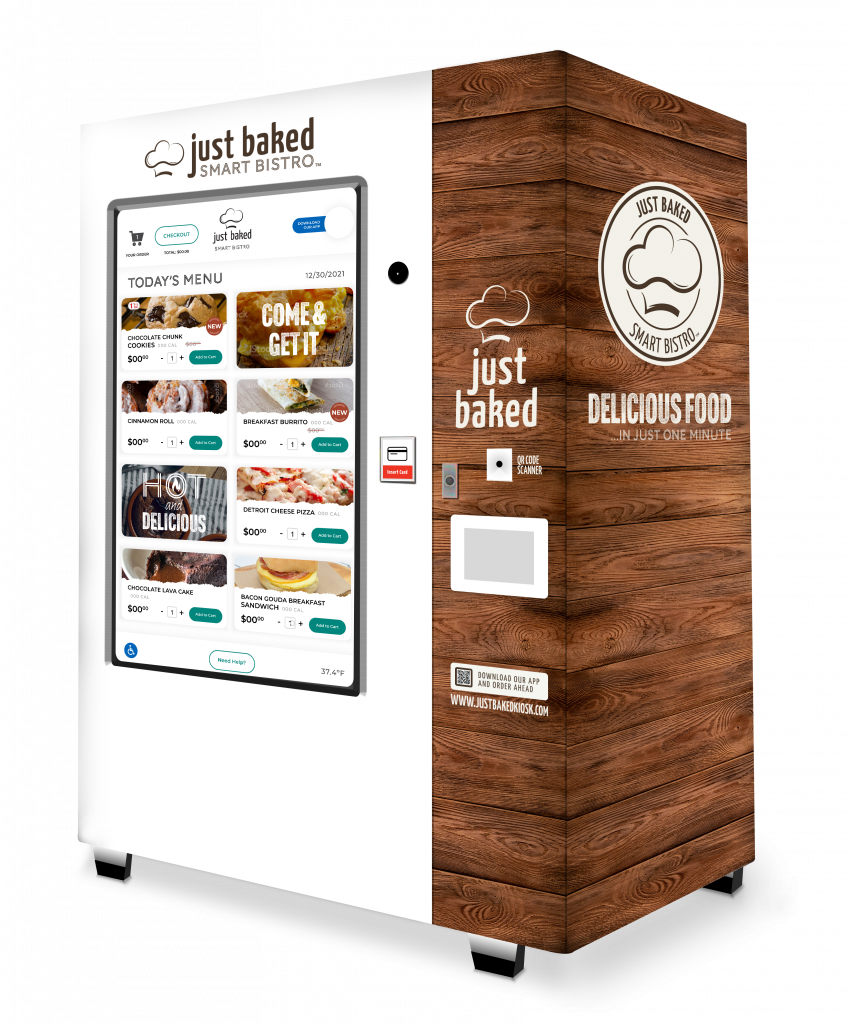 CONVENIENT HOT MEALS AND SNACKS FOR EVERY OCCASION
The future of food service has arrived.
Become a Vendor
Hosting a Just Baked kiosk is the solution for providing the quality options your customers want. Contact us today!