The future of food service has arrived.
Ordering is easy with the Just Baked app.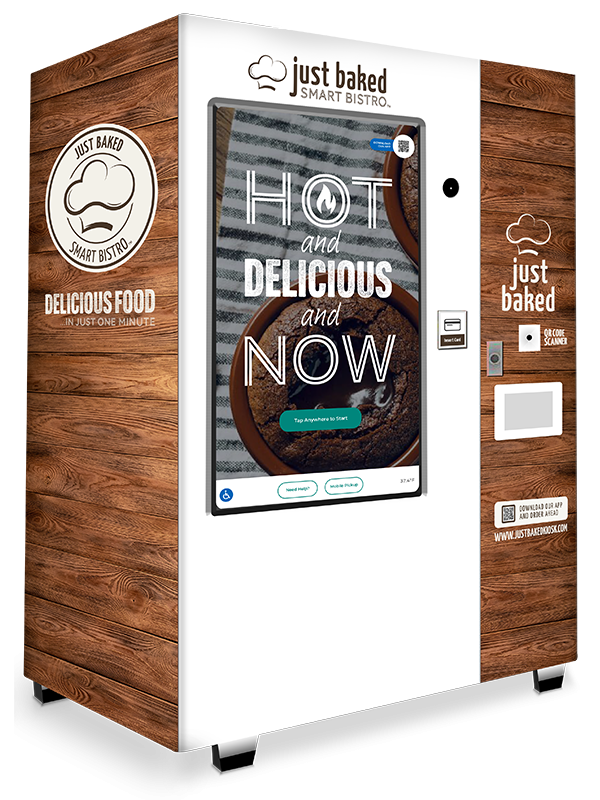 Power Requirements: 220V 30amps
Plug type: 30 AMP, 250V, 3 wire, single phase, grounded
Dimensions: 48″ wide X 39″ deep X 76″ tall
Weight: 1,200 lbs.
Indoor use only
ADA Compliant
NAMA Certified
Zero Food Contact Surfaces
Internal Connectivity – no wifi access needed
Capacity: Up to 68 servings
50″ touch display
Touchless Ordering Option
Ready to get started?
Hosting a Just Baked kiosk is the solution for providing the quality options your customers want. Contact us today!